Is it time to update your vehicle graphics?
7/29/2021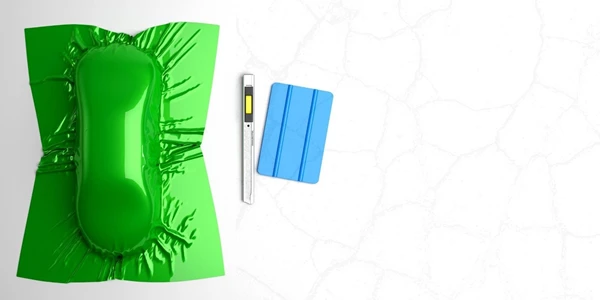 Let's Start A Conversation:
Vehicle graphics work for more than just commercial fleets – they're a great investment for any small business. Every time you drive your vehicle, or even simply park it somewhere, it will be working for your business by capturing the attention of everyone who sees it. This easily generates impressions and leads for your company.
Using custom vehicle graphics shows a higher level of professionalism that customers notice, building trust in your brand. With a minimum investment, you can transform your work vehicle into a high-end rolling billboard without damaging your car.
While some may think using wraps and graphics will be bad for the vehicle's body, the reality is this vinyl laminate layer can protect your car's finish from damaging ultraviolet rays, dings and scratches.
High-end printed wraps and graphics can last for a very long time, especially if you take care of them properly. However, while the lifetime of a car wrap or graphic can last four or five years on average, you will eventually have to replace it.
While this timeframe may vary, there are many good reasons why you may want to update or replace a wrap sooner rather than later.
Here are some reasons you may want to consider changing your vehicle graphic:
- The wrap is over five years old: The vinyl used for car wraps and graphics is durable, resilient, and designed to stand up to harsh outdoor weather exposure. However, several years of being on the road exposes your graphics to elements and conditions that can make the removal process becomes more complicated and costly – so don't wait!
- You can see visible signs of wear and tear: It's important to make sure you're maintaining upkeep on your vehicle's graphics. Over time, you may start noticing small cracks or see some of the edges lifting around doors and windows. This can make the removal and replacement process more difficult – it's far more challenging to remove several smaller pieces than it is to replace one large single piece. If you're noticing any of these damages in your graphics, it's time to start thinking about replacing them.
- The information on the graphics has changed: This should be a no-brainer; while you may like your graphic, it will not be beneficial for your business if the information displayed is not accurate. If the website, phone number, or any other piece of information is no longer valid, the graphic should be updated as soon as possible.
A professional team should always perform old wrap removal. If you are ready to update, replace or remove your vehicle graphic, contact the KKP team today!
Fast. Local. Personal. For over 35 years, KKP has been supplying a comprehensive range of high-quality print, design, and sign services and marketing assistance to Canadian businesses. For expert assistance, attentive service, and affordable prices, contact us today!
Back