Graphic Design Services
Connect your company or brand to consumers through visual communications with collateral design!
You know a great design when you see it. Graphic design is the practice of creating appealing and effective visual communications. When done well, a graphic designer employs an "artist's eye" to combine typography, photography, and illustrations in a design concept that's stronger than words alone.
Need help with your designs? While it may be difficult for many to do on their own, expert graphic design isn't hard to find. The KKP in-house graphic designers have experience with a variety of specialized design services. No creative design development challenge is too large or too small.
The best way you can create brand consistency is through a unifying design. When a brand uses the same colours, logos, fonts, patterns, and images over and again, their customers will associate those visuals with their business.
Our creative design services include logo design and corporate design that can establish your identity and help extend your branding. Count on us for marketing collateral design as well as the creation of your business stationery. Of course, in this digital age, our expertise also applies to website design.
The design elements your company uses in its marketing collateral should be simple, purposeful, and impactful. Great design will grab the attention of your target audience and be memorable. Our team understands your business depends on how well you communicate what you have to offer. Promote the products and services your company offers with the support of professional design.
KKP offers different types of design services and will be able to explain how your business can benefit from each of these services and how to effectively use them to achieve your marketing goals.
At KKP, the results are remarkable, and the design process is straightforward. Our print design services and capabilities can be delivered both in digital or printed form. We begin with a brief and consultation. Concept creation and design development follow. Adhering to your goals, we'll present concepts to you for feedback and proofing. And, as for graphic design delivery, it comes only when you're completely satisfied!
Our design process will include:
In-depth consultation to understand the audience and answer the questions: Who is the user? What are the problems/peeves that people have? What benefits can the product provide? How can we make it simple and easy to use? Can everybody use it? Where will it be used? and how will it be used?
A product or services exploration phase to answer questions such as: What experience do you want people to have? Who will buy it? How much will they pay for it? Where will they buy it? Why will they buy it? How will they find out about it? What is the competitive advantage? And where will it be made?
A look into the future to create a design that stands strong throughout the years. In this phase of the process, we will try to answer these questions: how will it be made? What materials will be used? Is it sustainable? and is it functional?
Explore all the design services KKP has to offer. From logo and branding design to web, print business stationary, and more. Rely on KKP to take care of all your corporate, digital, and print design needs!
Branding and Logo Design
If you want to know how to obtain a logo for your business, or you need a logo redesigned, the KKP team can help! Your company's logo should be powerful and easily memorable.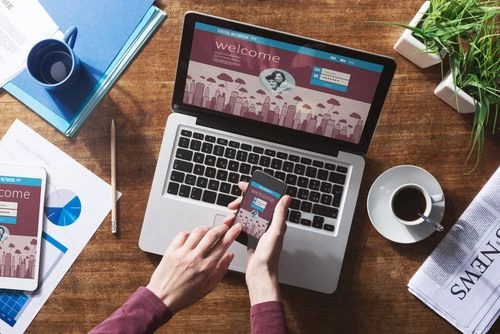 Annual Report Design
The purpose of annual reports is to provide a comprehensive summary detailing important information about your company's activities, and financial performance. These reports can have many different presentations.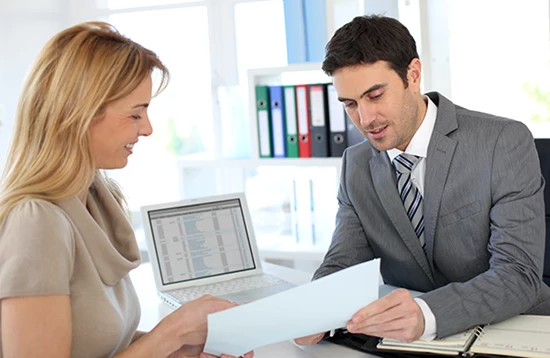 Corporate Design
Corporate design addresses everything you need to differentiate your company or organization from a visual perspective. Sometimes termed corporate identity, think of corporate design as your firm's "official" look or identity. This design is what will help you differentiate your company from competitors.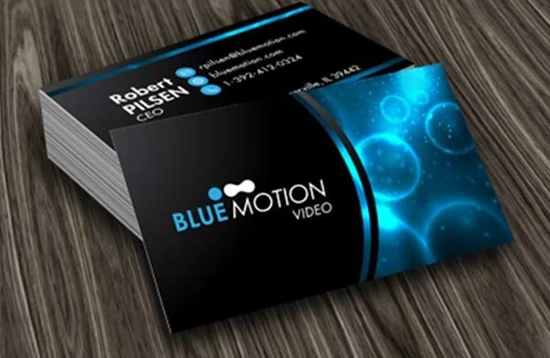 Image and Photo Sourcing
Whether your brand is new to the market or you're simply looking to refresh your message, our design specialists can bring your ideas to life. Your brand communicates a lot to your customers. Our experienced design team can help you define the concepts and images that accurately represent your company in all your marketing materials and promotional items.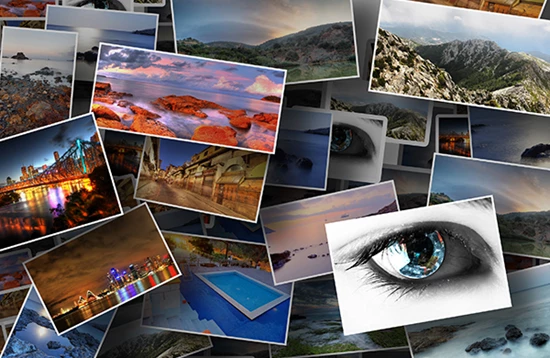 Marketing Collateral Design
Originally used to describe brochures and other printed materials developed to support the sale of products and services, marketing collateral today often encompasses printed advertising, mailers, business cards and other office stationery. Given its importance to any business, organization or nonprofit, great graphic design for your sales collateral is paramount.