Promotional Products and Giveaways for Schools of All Sizes
4/6/2022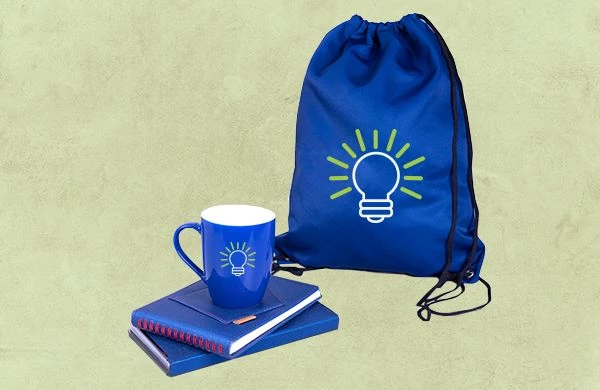 Let's Start A Conversation:
The school year is long and full of events for students and staff alike. From academic moments like midterms and finals to artistic endeavors like theater performances and concerts, to athletic focuses like tournaments and everything in between, there are plenty of opportunities throughout the year for you to connect with your school community.
Whether you're a school administrator looking to connect with your student body, their parents and the surrounding community, or a small business owner hoping to support your local schools, using the right kind of promotions and giveaways can be a difference-maker.
If you're an educator or school administrator responsible for upcoming events on your campus, you might think about using:
Office supplies such as branded pens and pencils. Your students will appreciate having an extra writing utensil around – and if they don't need a spare pencil right away, chances are they'll find their way home and into the hands of parents or guardians.
Logoed apparel to help boost school spirit. Distribute embroidered polo shirts to teachers or offer branded t-shirts in a variety of colors to suit your students' individual styles. These are also great to use as a fundraising opportunity when sold at in-school events like concerts, shows or sports events.
Tech accessories such as smartphone covers might not be the obvious choice for a promotional giveaway, but they'll be appreciated by everyone who receives them. Most people have a smartphone at this point and providing a cover that can help protect it – all while featuring your school's name and logo – can be a marketing boost.
Do you happen to be a business owner in the community that's looking to support your local educators and students? Here are a few ways to do it:
Target teachers with deals exclusive to them. Reward them for their hard work with a promotion at the start of summer to help them exhale after a long school year or offer special deals for the month of September to provide some energy for the back-to-school season.
Appeal to parents with special offers. Use direct mail sent into your local community that encourages the parents and guardians of local students to stop by your location for a deal they won't be able to get anywhere else.
Support students with discounts to remember you by. Student discounts are easily run, since you can easily verify that someone is a student with their school ID and are commonly seen especially in college towns. Use banners or yard signs to advertise your deal directly to them!
From business owners to educators, students and staff, everyone in a community can benefit from supporting their local schools. When you're ready to plan a new school-centric promotion, contact KKP – we can help!
Back