Brand Identity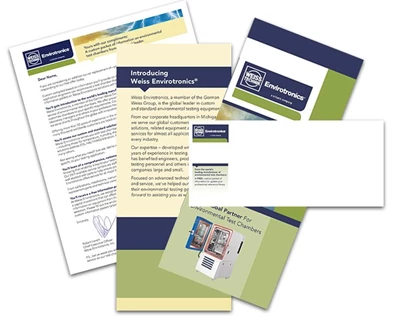 Differentiate your company with a unique brand identity!
Your brand has infinite value, and it's much more than just your logo. A strong brand distinguishes your organization or its products and services from others in the marketplace. When well-executed, your brand's design should set you apart in a manner that creates a good first impression and remains favorable far into the future.
Brands live and evolve as they develop; the one thing that should always remain the same is your brand identity.
What is brand identity?
Brand identity is the personality of your business and the value promise you give your customers. It's what people think about your brand, the story you want people to know, and the ideals your consumers should aspire to.
How do you create a brand's identity?
To create your brand identity, a good place to start is to figure out what your brand stands for and how you want it to be perceived by consumers. If a customer hears your brand's name – what do you want them to think about?
Who you are as a brand is made up of many key elements. These elements include your mission, your values, your logo, personality, and voice. Together they define what your brand represents, and this helps shape your brand identity.
Why is brand identity important?
Your brand identity is not only what differentiates your products or services from competitors; it's the main tool your business has to build trust and loyal customers. When your audience identifies with your brand, they share your values and are more likely to do business with your company.
What are the steps to build your brand identity?
Knowing who you are as a brand is crucial and will help you reach the goal of cultivating a particular image in your consumer's minds. Building a positive brand identity will help your company be easily recognized, trusted, and preferred. The steps to develop your identity include:
1. Understanding the industry your business is in.
2. Decide the goals you want to achieve.
3. Identifying your target audience and the customer needs.
4. Defining the message you are going to communicate.
All these factors should stay top-of-mind when formulating your brand strategy or plan. To have a strong brand identity, it's necessary to dedicate a lot of time to develop a cohesive and consistent message.
Once you've defined your brand identity, you will need a consistent marketing strategy to establish your place in your industry, grow your business, and maintain a positive brand image. To help you build a solid brand identity, a strategic effort is needed, and that's where we come in. KKP has expert, in-house graphic designers that can turn your thoughts and ideas into a professional corporate identity, which is the foundation for any brand.
Having consistency throughout your marketing materials will support and maintain your brand identity and brand vision. You can count on the specialists at KKP to handle any format – from annual reports and marketing brochures to PowerPoint presentations, business cards, and much more.
The first thing we'll do when you contact us is analyze your company and market. Together we can discuss your company goals and audience. From there, we will suggest strategies that fit your budget and timelines.
Let KKP help you build a positive, cohesive brand image. Contact us today!
Check out our most recent articles: