Blueprint and Plan Printing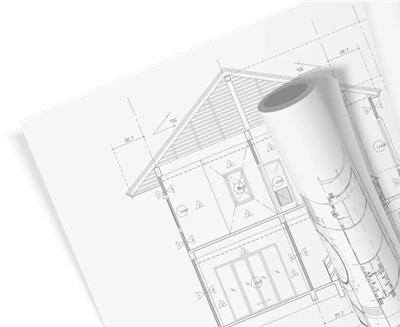 Impress your clients with high quality and professional prints!
At KKP, we understand how much time and money architects, engineers, and design students spend working on perfecting their blueprints. This is why we offer efficient, affordable, and high-quality blueprint printing services. When it's time to present your plans, having large and easy to read prints will be convenient. Rely on KKP's printing services to reproduce all your architectural plans, blueprints, and engineering drawings accurately and in high definition.
Architectural drawings, blueprints, construction plans and the like are facsimiles of original drawings prepared by an architect, contractor, or engineer. When used for construction, these copies provide the owner, general contractor, and sub-contractors all the information needed to visualize a project, place a bid on its completion, and build it exactly to specifications.
Since blueprints are detailed technical drawings that contain all the key information about the construction, the copies provided to all participants help ensure that measurements and materials are correct. As a result, the finished structure will be structurally sound and appear as originally envisioned in the architectural and engineering prints.
Given the importance of accurate plan reproductions, it's important to select a reliable printing service provider like KKP. Employing the latest advancements in large-format printing and industry best practices in digital printing, we reproduce detailed architectural prints and line drawings with high definition and excellent contrast.
At KKP Canada we offer a variety of large colour printing services from single oversized prints to complete engineering blueprint packages. We also offer capabilities such as document enlargements and reductions, wide format digital scanning, lamination, and display mounting services.
Our blueprint printing capabilities include mono plan printing (i.e. black-and-white) as well as colour plan printing. You can also selectively use colour on black-and-white drawings to clarify details or otherwise highlight important considerations.
Do you want to know how much it costs to print your blueprints? Contact your local KKP centre to get a detailed blueprint printing quote. Our experts are available to answer all your questions about our blueprint printing services.
Get blueprint printing results you can be proud of!
For all your important presentations, count on KKP to deliver professional blueprint printing results. No matter what type of architectural, engineering, or design print you need, KKP Canada can help. We take pride in using high-end printers to deliver the best results. Whether you are looking for a full colour or black-and-white blueprint printing solutions, large format printing, or blueprint scanning, we have you covered.